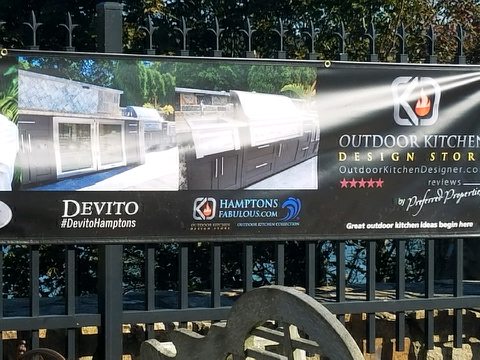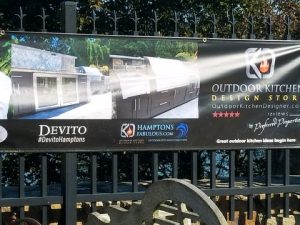 Your customers should know that your business is more than just the products or services you sell. Therefore, how you promote your business is crucial to how your consumers interact with you. The best ways to promote your business is by branding or signage as it allows you to market and advertise who you are and what you do, as well as create credibility. In this blog, we're going to go over the importance of small business signage so you can be successful in your advertising efforts.
Signage Promotes Communication
Signage promotes communication between you and your customers. Having good signage outside your location not only informs customers who you are, but can also create visual value for your customers and how they perceive the quality of your brand. Anything that helps customers engage with your business is going to be a smart choice for your advertising efforts, so creating eye drawing signage can really help draw people to your band.
Provides a Competitive Edge
Good signage can significantly improve your competitive edge, especially if other businesses or competitors are lacking in that area. Signage creates a sense of professionalism, and creative and unique designs can attract customers from a distance and draw them to you instead of a competitor. The location of your signage can also play a role in gaining a competitive edge. Signs should be in a high traffic location for increased exposure, as well as onsite signage to make that physical connection to your store.
Cost-Effective Marketing Tool
Signage really is an essential component of your business' marketing strategy. Signs have more longevity than a newspaper add or flyer, which creates more exposure for your brand. Consistency in signage is important as it promotes a narrative. For example, by using the same fonts, colors and themes consistently, people will begin to remember your brand and allow customers to create a relationship with your business.
Builds Brand Awareness
Similar to using consistent signage mentioned above, signage is a critical component when promoting brand recognition. The greater recognition your brand has, the more connected you'll be with your audience, and gain word of mouth. Your signage should illustrate the narrative of your company, including who you are and what you can do for your customers. The more brand awareness you have, the better connection people will have with you.
Increase Sales
People are usually inclined to purchase products or services based on how they perceive a business. If you have creative, compelling signage, people may believe the quality of your product is better because you've put thought into the advertisement.
Bold Business Branding with Material Promotions
Highlight your business and bring your brand to the next level with our professionally printed products. From point of sale popups to architectural banners, we can provide vivid and dynamic graphics to sell your brand, launch your new products and impress your customers.
Call for Your Free Quote
Contact us with details about your project and receive a quote. We offer free consultation on project scope and implementation, as well as free samples of printed products and raw materials. Need help with your layout? Material Promotions offers free graphic design services to our retail customers!