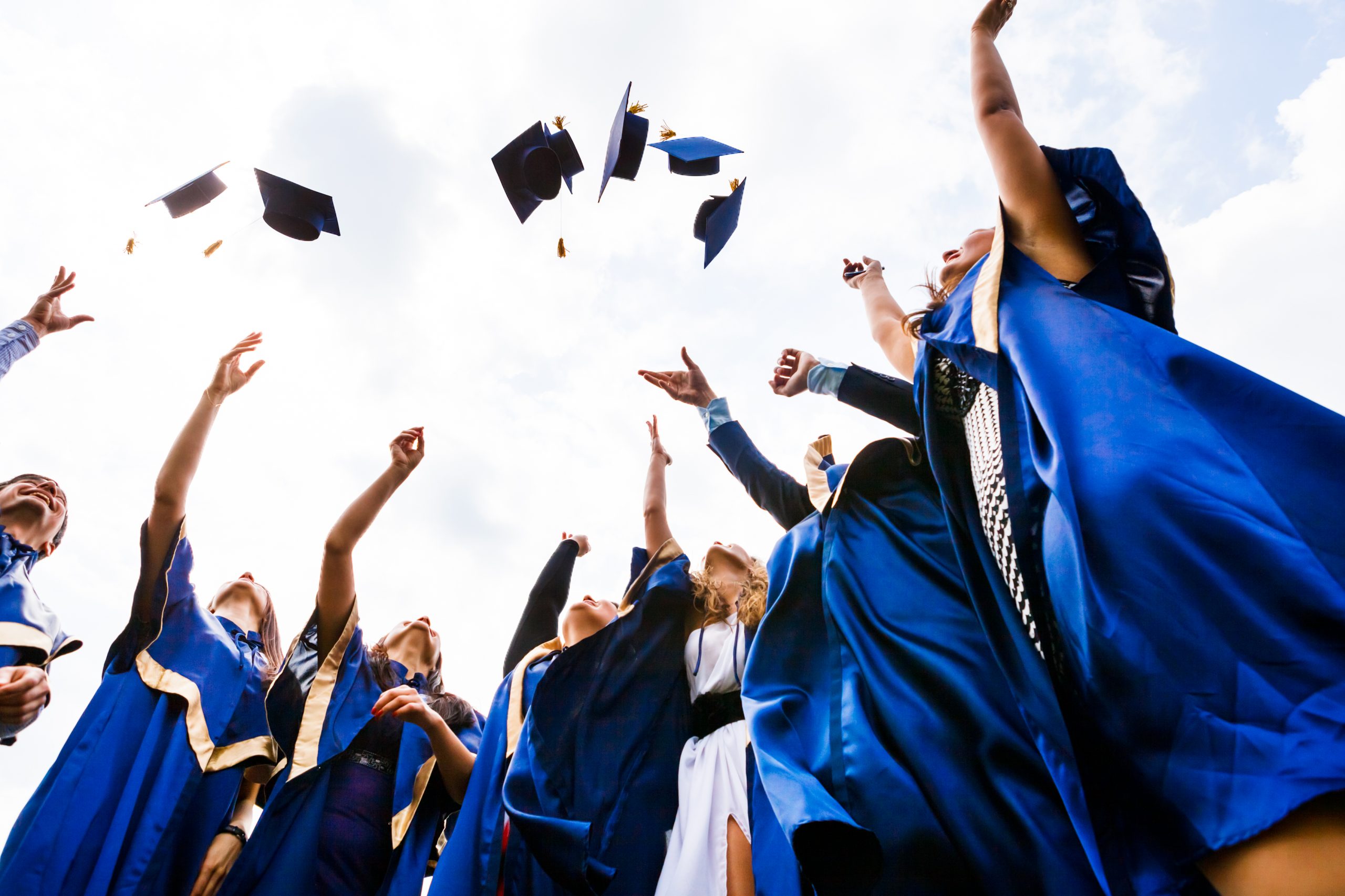 Graduations are always an important celebration for students. With the end of another atypical school year around the corner, it's a good time to start planning for the recognition of this year's graduates. While traditional celebrations may look different again this year, schools and families can still get creative when acknowledging the achievements of the class of 2021. A great way to do that is with signs and banners!
In a time where creativity has become more important than ever, signs and banners can be used to recognize just how resilient students have been to earn an education. Here are some creative graduation sign ideas to celebrate the class of 2021.
Customized Pole Banners
If you're an academic institution and want to offer families a way to celebrate their students, customized pole banners are a great way to honor your students. Whether it's a school logo with "Class of 2021" text, or individual student headshots, our customized banners will showcase your graduate's accomplishments.
Flags and Banners
If you're looking to direct guests and graduates during in-person ceremonies and events, custom flags and banners will lead the way while highlighting the class of 2021. Similar to customized pole banners, your designs could include student headshots, congratulatory messages, or school colors and mascots. Banners can also be made for families that want to add signage to their front yard during drive-by graduation parades.
Sidewalk Signs
Sidewalk signs can be used for a variety of graduation events. Whether it's directing students to pick up their cap and gowns or directing guests at in-person ceremonies, sidewalk signs are portable and can be used for future events as well.
Graduates should be recognized for how much they've accomplished, and families as well as schools can show their pride with custom commemorative signage. Here are a few more ideas you could include on your custom signs:
– Graduates full name
– School name
– School mascot
– Earned degree
– Place of higher education
– Graduates photo
– Well wishes or other congratulatory message
Create Your Customized Graduation Signs and Banners with Material Promotions
Material promotions is an expert, large-format graphics production company offering both screen printing and digital output capabilities on a wide array of custom products. With our
combination of designers and materials, we can deliver you high-quality, durable, and unique banners for your 2021 graduate!
Call for Your Free Quote
Contact us with details about your project and receive a quote. We offer free consultation on project scope and implementation as well as free samples of printed products and raw materials. Need help with your layout? Material Promotions offers free graphic design services to our retail customers!