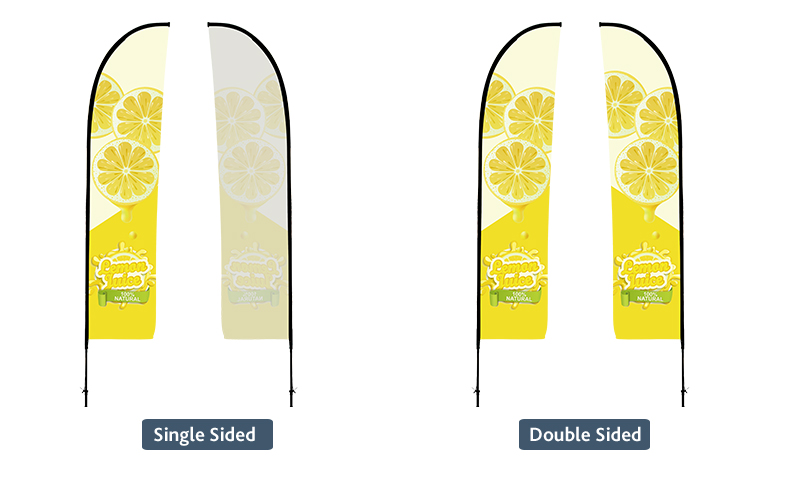 Flags have always been a universal way to promote and express pride, and flags for your business can do the same for your brand. Whether it's a custom flag with a message or a display of your business's logo, custom flags can be a good way to promote your business and invoke brand awareness to customers. Here are some reasons why custom flags are a good choice to promote your business.
A Unique Method of Advertising in the Digital Era
Whether you're searching the internet, using a social media platform, or watching tv, without a doubt you'll see an ad. These days, we're flooded with digital ads, but custom flags are one of the few methods of advertising that is offline. Custom flags can be a great way to set your business apart from other small businesses and municipalities in downtown areas or cities as well and draw customers to your location.
Economical and Effective
Every business has a budget for their marketing efforts to operate within, all while having to find unique and new ways to make their brand stand out without cutting costs. This is where custom flags come in. Flags are an economical choice and don't have upkeep costs, and is a set-in-stone marketing method. This means once you buy them, that's really the only monetary contribution. This leaves room to utilize your marketing budget for other channels.
Versatile and Durable
Custom flags provide the visibility necessary to attract customers to your business no matter where you're located. Whether you're advertising for an event, or as a permanent display, flags are the ideal solution. you can use a single flag, or if you have multiple flags, you can choose if you want the same design or have different messages for different locations. It's important to note that's it's usually better to use multiple flags rather than trying to fit too much information in one design.
Light and Portable
Flags are very easy to assemble and allow you to set them up anywhere you want. They can be used at a wide variety of venues, both indoors and outdoors, festivals, concerts, trade shows, or right outside your business.
Make the Design Your Own
With custom flags, you want to work with a vendor that will give you creative control. Your flags should represent your brand and message, so it's a good idea to choose a company that offers in-built design tools so you can personalize your flag with ease. If you need help with the creative aspect, be sure to choose a vendor that is willing to help you with the design process such as font, sizing, and layout.
Custom Flags from Material Promotions
Custom flags are a unique marketing tool that never goes out of style. Here at Material Promotions, we offer a wide array of custom products for businesses, corporate, schools, municipalities, and wholesalers. We are experts in high-volume screen printing and digital printing and can help you design a custom flag that will make your brand stand tall.