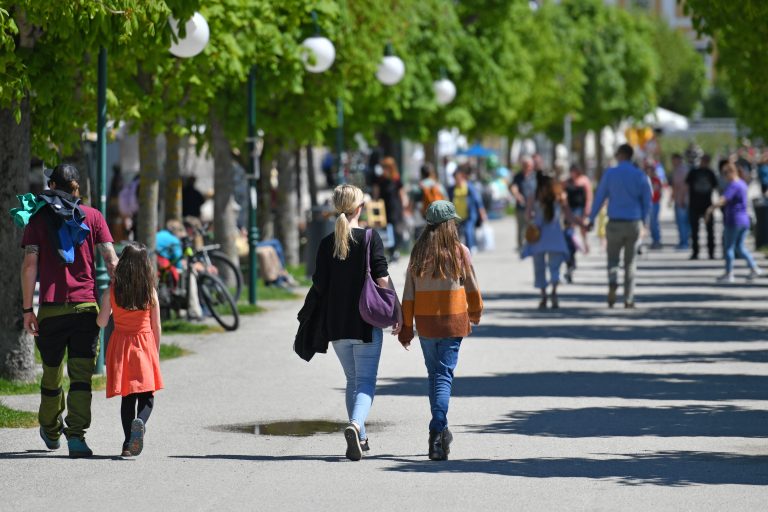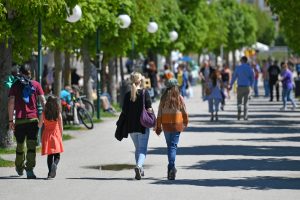 It's likely there will be more activity this spring and summer as people are looking to get back to normalcy. The best way to approach this is to be prepared for a busier season as more people will likely be visiting your place of business. Keep your customers happy and feeling safe with these affordable banners and other custom print ideas.
Communicate Safety Through Signs and Banners
This season, you'll want to inform your customers of the safety measurements at your establishment. By utilizing custom banners, you can let your customers know of any safety messages such as whether temperature checks will be needed prior to entering.
Indoor signs and banners, on the other hand, can reinforce your internal safety measures, or highlight popular products in stock. Constant communication with your customers will ensure a safe and happy visit to your establishment.
Floor Decals
Over the past year, we've seen floor decals used to direct customers through isles in order to follow social distancing guidelines. While capacity levels are still being monitored in different states, they can still be utilized to direct the flow of traffic into your location. Floor decals show your customers you have their best interest in mind by emphasizing social distancing and can make for a more enjoyable experience at your store.
Outdoor Events are Coming Back, and so are Canopy Tents!
Last year there was a surge in canopy tents for restaurants to extend their outdoor seating, and they're likely to make a comeback this summer. Whether you're looking to offer more outdoor dining, attempting to host a sidewalk sale, or creating leads for your business with an outdoor event, a canopy tent will do just the trick. Canopy tents are a great way to increase brand awareness, as customers will notice you're taking the extra step to include an outdoor option.
Direct Customers with Custom Flags
Custom flags can make communicating with your customers much easier, especially since they stand out from other forms of signage. Draw attention to your contactless pickup spots with flags for a streamlined experience. Flags can also alert customers of what offers or services are currently available at your location.
Final Thoughts
Things are looking up for this spring and summer. Adding additional safety measures through custom banners, flags, or signs will be appreciated by your customers and employees.
At Material Promotions, we can help you create a safe, happy environment at your establishment with our custom graphics. We offer free consultation on project scope and implementation, as well as free samples of printed products so you can feel good about what messages you're conveying to your customers.